I have been working with Aurora Technologies since 2012. Our company designs and manufactures our stuffed animals in China, and distributes them to over 8,000 retail stores in the USA, Canada and England.
Aurora Technologies has helped me in my operation and management of our website. They have been very helpful and professional in advising me on best practices and methods. They have been especially helpful on Search Engine Optimization (SEO) questions. Michael (owner / operator) is very knowledgeable and replies promptly when I need his help.
Walter Meyer, Chairman
Mary Meyer Corp
Mike at Aurora Tech was fantastic to work with on our new website. We loved his design ideas and best practices to make our site shine. It came out great and we would recommend him!
Julie Blake, Marketing Manager
The Norfolk Companies
Aurora Technologies has handled our campaign vision for Skytrac's new website so proficiently, we are having them do the creative work for our e-newsletter and print ads as well. They go about our requests practically while enhancing and refining in a simplified way for the user or viewer's experience. Mike (owner / operator) possesses such an open-mindedness, I never have a second thought about sharing an idea.
Aurora Technologies is unflappable when it comes to new and different ways of looking at creative ways to win viewers' eyes. No matter what business you are about: products, services, a .com or .org, they can help communicate your business to your clientele in a meaningful way.
Beth L., Marketing Manager
Skytrac Lifts Inc.
My company has been working with Aurora Technologies since 2016. They developed our website from scratch, and keep it actively maintained. Outsourcing our web development and maintenance to Aurora Technologies has been a great decision and allows me to focus on what I am good at – marketing.
A few months back we had an issue that required us to utilize our website backup. Prior to outsourcing, this would have created chaos at our company. A quick email to Aurora Technologies and our site was back up and running in very little time! Myself and the owner of the company were EXTREMELY pleased and relieved that day. We interviewed 3 other companies prior to selecting Aurora Technologies, and we could not be happier with our choice. They are a partner for life.
Erin M., Marketing Manager
RMON Networks

We are pleased with your service and would recommend Aurora Tech to other companies to design their sites (and maintain). We started up with a little bit of a hiccup, but it was great that your team was able to go into hyperdrive, solve the problems, and then implement new business strategies to prevent it in the future.
We love the look of the new website and very pleased at how easy-to-use it is for our clients. We've found that our consumers are spending more time on each page and the content is engaging.
Brian K., Staff Engineer
Team Engineering
Working with Mike at Aurora Technologies has been wonderful. Not only is he extremely knowledgeable, but the high level of customer service that he provides is a rarity nowadays.
I have referred his services many times and will continue to do so.
Josh G., Marketing & Media Coordinator
New England Document Systems
Our company is a large real estate development company in New Hampshire, and we have been working with Mike at Aurora Technologies for several years. A professional website is imperative in our industry. Aurora Technologies helped us develop several websites for our estate projects with great professionalism: Hickory Woods, Schoolhouse Square, and Cross Farm.
Their hands-on approach and consistent availability makes the process easy. They listen to our vision and create final products that exceed my expectations.
I highly recommend Aurora Technologies for their professionalism and creativity. Working with them is a pleasure.
John K., Director
Mesiti Development
Aurora Technologies' website services were invaluable to the success of our new online project. Not only did their technical assistance allow us to create all the functionality we dreamed of, but Michael (owner / operator) provided guidance and support every step of the way. He was always quick to respond to our inquiries and completed work immediately – usually within the day!
We are grateful to Michael for all of his help as we launch a new website that we can be very proud of.
Dr. Cathy Livingston, Executive Director
MathPOWER
When I began working with Aurora Technologies, I knew I hit pay dirt. Mike (owner / operator) is one of those professionals who clearly understands how online marketing services work.
As an agency principal, I know I can call on Aurora Technologies to design crisp, clean websites for my clients that deliver on the strategy that goes into building them. Plus, their ongoing website maintenance packages are affordable and effective.
Mike is smart, business savvy and easygoing. Doing business with him and his company is a pleasure.
Chuck Sink, Owner / Operator
Chuck Sink Link
If you are starting up a new business and need a website, Aurora Technologies is a great solution for you. They take your ideas and create a beautiful page that speaks to what you are looking for. During the process, we had many changes to the look and feel of the page and they were very helpful and easy to work with. They brought some ideas to the table and ultimately let me choose pictures and formats that worked best for what I wanted in my site. We have made quite a number of changes over the first year and they were done smoothly all the way through.
Dina C., President
Client Concierge Sales Management Group
Aurora Technologies was a pleasure to work with. They made the process to convert our website from an old and outdated platform to a new one very easy. They started working on our website right after our preliminary discussions, and communicated the steps involved and progress of the work very effectively via email.
Most of the work that they did was perfect from the beginning, and the few minor changes we had were taken care of promptly. And most importantly, they were courteous! I highly recommend Aurora Technologies.
Josh S., Vice President
Sea Breeze Syrups
Aurora Technologies designed and built a website for our mobile application. Having worked with many designers and software engineers over the years, Aurora Technologies is head and shoulders above the rest when it comes to ease of communication and patience.
They worked through multiple web design iterations and ended up with exactly what we wanted. Their attention to detail and timeliness of deliveries was outstanding. We would recommend Aurora Technologies to anyone looking for great work at affordable prices.
David O.
Concord Mobile Apps
The service from Aurora Technologies far exceeded my expectations. They knew just the right questions to ask to determine what I was looking for in a website, and offered numerous helpful suggestions. Their response time was a matter of hours to any inquiry I had – not the days as I had expected.
Only a matter of weeks after my site went live, I started getting phone calls from clients of OTHER home inspectors when clients 'Googled' questions they had about their inspection.
Aurora Technologies made the process quick, easy, AND affordable – As a business owner, I really appreciate all three. I would recommend Aurora Technologies to anyone looking for a strong web presence.
Nick J., Owner / Operator
Premier Home Inspections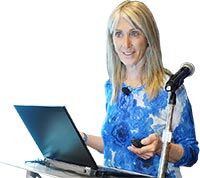 Aurora Technologies has been terrific to work with! They are very flexible in accommodating the various items on my to-do list for my website and Facebook related matters.
Mike (owner / operator) is creative and knowledgeable, and I have relied on him for his judgement and expertise. He is a "can do" person who goes the extra mile. As a bonus, he is a good communicator and responds to my requests in a very timely fashion! I recommend Aurora Technologies highly.
Judy Belmont, MS
Belmont Wellness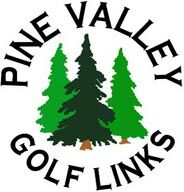 Aurora Technologies was our absolute website savior! We had an outdated, unorganized, inaccessible and flat out ugly website that was an embarrassment.
They walked through the design process with me step by step and explained everything in detail. I told them the basics of what we wanted and they turned those ideas into a masterpiece!
We couldn't be ANY happier! Thank you so much for a job well done!
Chris M., Owner
Pine Valley Golf Links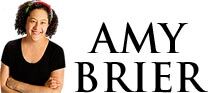 Aurora Technologies did an excellent job of designing a site that reflected my artwork and the concept behind it. Michael (owner / operator) was very easy to work with and responsive to my needs. My sculptures are interactive as well as visual, and the website shows this off. After discussing the audience I wanted to target, they hit it just right! They work fast and delivered a website that is more than I hoped for.
The site is beautiful and functional. I recommend Michael and Aurora Technologies for anyone looking for high quality work at a reasonable price.
Amy Brier
Artist - Sculptor - Educator
I'm always impressed with Mike's quick response whenever I have a question or need to make a change to my website. His knowledge on how to keep my business relevant and also maintaining a strong presence on the web is invaluable.
He always makes it a priority to keep my site updated with the latest and greatest technologies to ensure that everything runs smoothly. I highly recommend using Aurora Technologies… they're the best!
Stuart Simpson
Austin Stone Carving
Working with Aurora Technologies was a great experience, and I can't imagine having worked with another company. From the get-go it was the personal one-on-one experience I needed.
Being a graphic designer, I was very particular and detail oriented with how the entire website looked. I would ask for anything and everything to have my website look the way I envisioned it, and they would happily do it. Michael (owner / operator) offered suggestions, guidance, advice and even brainstormed with me.
Anyone I come across that needs web design done, I refer them to Michael and Aurora Technologies.
Jinelle S., Principal
Blue Orchid Graphic Design Studio
Has been an absolute pleasure to work with Mike at Aurora Technologies. I have a new small business that needed someone who could take care of everything online. I simply did not have the time to learn and do it myself. I'm happy with the look, the overall feel and the time he spent educating me on the way things work. A worthwhile investment!
Lauren Rich
Rich Consulting
Aurora Technologies has been a great resource for me for website design and maintenance. Mike (owner / operator) even conducted classes on working with real estate websites for my fellow real estate agents and me. For those agents like myself who wanted a state-of-the-art site, Mike conducted one-on-one sessions to help us achieve our goals.
He always made me feel that my questions were welcome, even though I knew he had many other duties at hand. He was very efficient, and usually responded within minutes to an email question.
I look forward to continuing to utilize Aurora Technologies as I further develop my website and my blog.
Aurora Technologies' expertise in design and website maintenance has been instrumental in keeping my site up and running as well as helping attract the eye of future clients, so I can drive my business in the direction of success.
I would highly recommend Aurora. They are easy to work with and very knowledgeable!